Antoine Deckers Photo & Video
NOWMORE. Inspired moderation.

Atelier Catherine Janssens
After having created Atelier Flagey with her partners and worked there for ten years, Catherine Janssens decided to move her workshop in a new venue in Brussels. To emphasise this new start, she decided to go for a new name — Atelier Catherine Janssens — which soon turned into concrete with the creation of a logo and a visual identity developped by brig...

After having printed the business cards and setting up a MailChimp template to send Catherine's newsletters, we're worked on the website (CMS) and hopefully we'll continue with more communication material.
---
ACTIVITY
- Graphic design, Identity, Logo, Website
CLIENT
- Atelier Catherine Janssens
CREDITS
- Marc Lamote (photography)
SERVICES
-
---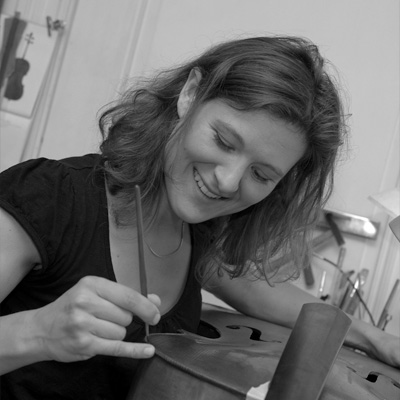 Catherine Janssens
Violin maker, founder of EKHO
Many thanks to Brigitte for her ability to listen to ideas and implement them with her great professionalism as well as for her availability in the elaboration of this site!